World
Japan gets first sumo champion in 19 years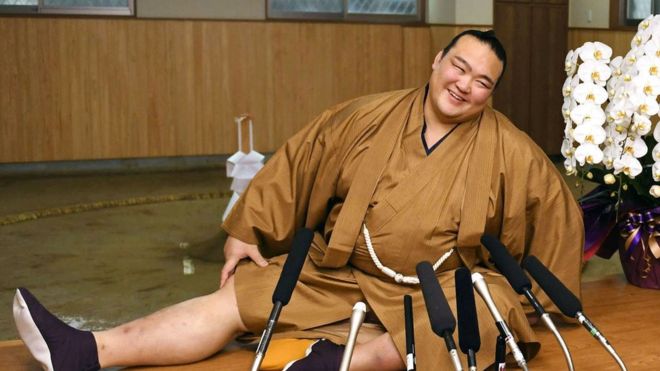 Japan has named its first home-grown sumo grand champion in almost two decades, in a boost to the traditional wrestling sport, BBC reports.
Kisenosato, 30, was promoted to the top-most yokozuna rank after his win in the first tournament of the year.
He is the first Japanese-born wrestler to make it since Wakanohana in 1998. Five wrestlers from American Samoa and Mongolia have made it in the interim.
Foreign wrestlers have come to dominate sumo, amid a lack of local recruits.
Kisenosato, who comes from Ibaraki to the north of Tokyo, has been an ozeki - the second-highest rank - since 2012.
After being runner-up on multiple occasions, he finally clinched his first tournament victory - and thereby his promotion to yokozuna - in the first competition of 2017.
"I think it was the support I received that enabled me to come this far," he said in a tearful post-win interview on Sunday. "I desperately hung on at the end."