World
Syria conflict: Astana process due to begin in Kazakhstan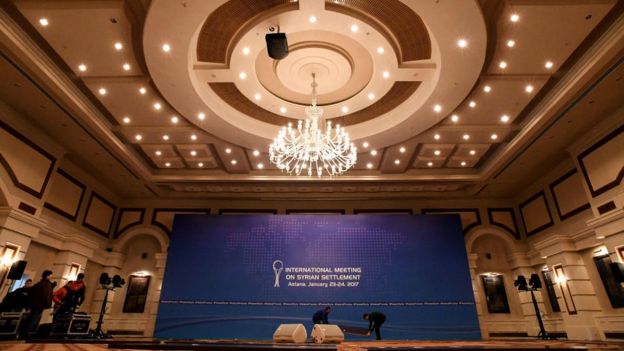 Fresh peace talks aimed at resolving the Syrian conflict are due to begin in the Kazakhstan capital, Astana, BBC reports.
The talks are brokered by Russia and Iran, which back the Syrian government, and Turkey which supports the rebels.
They are the first negotiations since UN-backed talks in Geneva were suspended early last year.
Major rebel groups are represented but militants including so-called Islamic State (IS) are excluded.
More than 300,000 people have been killed and 11 million displaced in almost six years of conflict.
UN Syria envoy Staffan de Mistura is attending the talks and the US is being represented by its ambassador to Kazakhstan.
Russia's main negotiator, Alexander Lavrentyev, said on Sunday it was unclear if the representatives of the warring parties would meet face-to-face or communicate using intermediaries.
Organisers have played down expectations of a breakthrough and Kazakhstan's foreign ministry says it expects the talks to be finished by Tuesday.