World
Poland buys da Vinci and famous collection for bargain price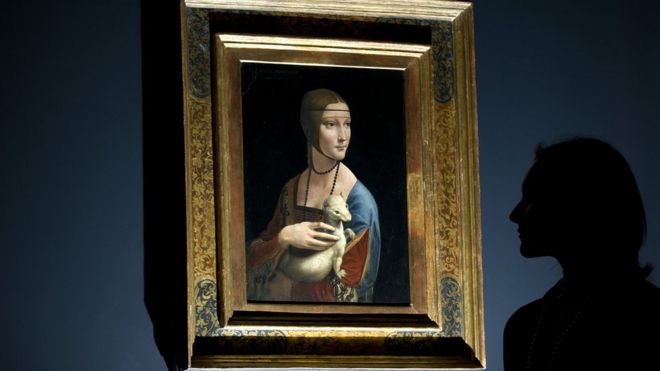 The Polish government has purchased a world-famous art collection, including one of Leonardo da Vinci's most famous paintings, for a fraction of its value, BBC reports.
The Czartoryski collection of about 86,000 pieces, based in the city of Krakow, includes da Vinci's Lady with an Ermine and works by Rembrandt.
It was sold for €100m ($105m; £85m) despite being estimated at about €2bn.
The management board of the Czartoryski Foundation resigned in protest at the bargain price.
The board says it was not consulted about the sale, which was negotiated between Poland's culture Ministry and the head of the family which owns the collection, Adam Karol Czartoryski.
Mr Czartoryski said he was supporting the Polish nation by accepting the offer, effectively making a large donation to the state.
He said he "felt like making a donation" and that it was his choice to make.