Kazakhstan
The Huffington Post advises to visit Kazakhstan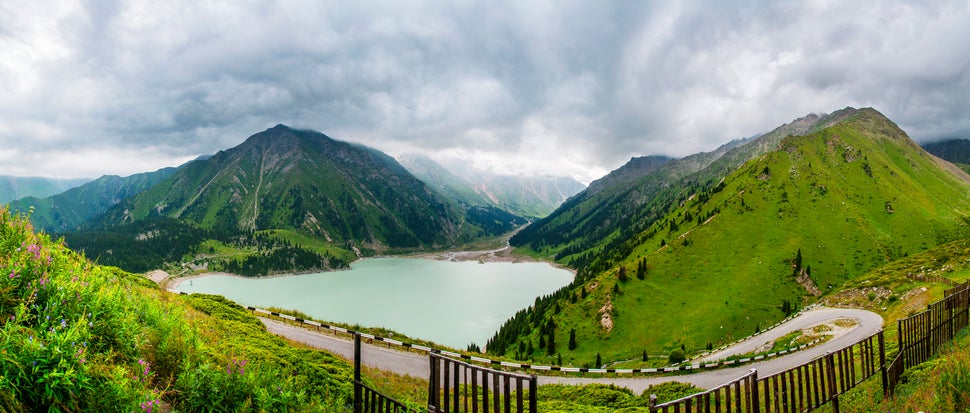 The Huffington Post advises to visit Kazakhstan. American online news aggregator and blog writes about 17 epic places you never thought to travel, but should. So, Kazakhstan is on the third place in this list.
Start in Almaty, the biggest city, for clothing markets and upscale restaurants. Then, venture out to the Tian Shan mountains and hike sacred forests where many modern fruit crops were first cultivated.

Astana has been called the "world's weirdest capital city," in part because it hardly existed 20 years ago. CNN reports the area was "an empty patch of land... best known as a former gulag prison camp for the wives of Soviet traitors" before it was declared the new capital in 1997, sparking the quick rise of a futuristic skyline.

Almaty's wooden Ascension Cathedral was constructed without nails between 1904 and 1907, and is one of the only buildings in the city to survive a 1911 earthquake. Used for state and public purposes after the Russian Revolution, it was returned to the Russian Orthodox church in the 1990s.

Big Almaty Lake sits in the Tian Shan mountains. The western Tian Shan range stretches into China and is listed as a UNESCO World Heritage site, in part for its biodiversity.

The city of Aktau, a hub for the oil industry, sits on the Caspian Sea and is a popular spot among locals for swimming.
The other places the author offers to go are South Korea, Mauritius, Cyprus, Latvia, Ecuador, Samoa, Uruguay, Namibia, Guatemala, Papua New Guinea, Newfoundland, Romania, Laos, Azerbaijan, Slovenia and The Seychelles.
Photo: AlesiaBelaya Via Getty Images