A teenage Afghan refugee armed with an axe and knife injured four people on a train in southern Germany before being shot dead by police, BBC reports.
Three people were seriously hurt and one suffered minor injuries in the attack in Wurzburg, police said.
Initial reports said up to 20 people had been injured but it was later revealed that at least 14 had been treated for shock.
The motive for the attack is not yet clear.
Bavarian Interior Minister Joachim Herrmann said the attacker was a 17-year-old Afghan refugee who had been living in the nearby town of Ochsenfurt.
He told public broadcaster ARD that the teenager appeared to have travelled to Germany as an unaccompanied minor.
Mr Herrmann said authorities were looking into reports that the attacker had yelled out "an exclamation". Some witnesses quoted by German media said they had heard him shout "Allahu akbar" ("God Is Great") during the attack.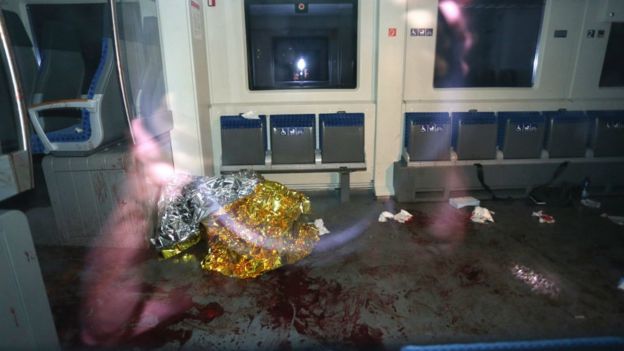 Photo: bbc.com