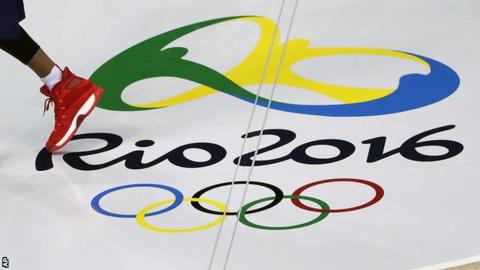 A Wada report on the anti-doping methods employed at Rio 2016 has highlighted "serious failings", BBC reports.
The World Anti-Doping Agency said many athletes who had been targeted for testing "simply could not be found".
It added that, on some days, "up to 50% of tests were aborted".
Its 55-page Independent Observers report found that, of the 11,470 athletes, 4,125 had no record of any testing in 2016, of whom 1,913 were competing in 10 "higher-risk sports".
It also said:
nearly 100 samples were not matched to an athlete because of data entry errors
one missing sample was not located until two weeks after the Games
there was little or no in-competition blood testing in many high-risk sports and disciplines, including weightlifting
there was no out-of-competition testing conducted in football, which Wada found "surprising"
there were almost 500 fewer tests conducted than organisers had planned during the games
without the dedication of doping-control staff, "the anti-doping program would have almost certainly collapsed"
as of 8 August, only 4,795 athletes were providing whereabouts information in the anti-doping system
The International Olympic Committee (IOC) is responsible for delivering the anti-doping programme for the Olympic Games.
Wada mentioned several "failings" surrounding inadequate support for the chaperones employed to notify athletes of testing.
Photo: bbc.com