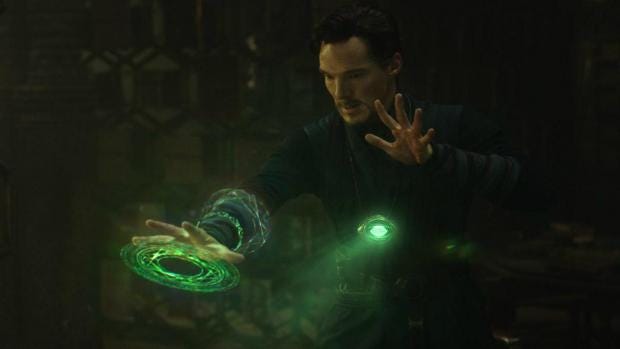 Marvel's Doctor Strange has barely hit cinemas - yet, fans will inevitably already be ruminating on a possible sequel to the psychedelic flick, The Independed reports.
When asked by IGN what said sequel could possibly entail, director Scott Derrickson was quick to come up with an idea, suggesting a perfect villain for Benedict Cumberbatch's caped wonder to battle in a future installment.
"I really like the character of Nightmare and the concept that the Nightmare Realm is a dimension," Derrickson explained. "That's early – that's like the first Strange tale. I think that's in the introductory episode of Doctor Strange, and I always loved that."
Nightmare did debut alongside the character of Doctor Strange in Strange Tales #110, published in July of 1963. He is the evil ruler of a Dream Dimenson, where those troubled in their lives are brought during sleep to suffer at his hands, as he is dependent on humanity's need to dream. Doctor Strange first encountered the villain after a murderer sought his aid in ridding himself of his nightly terrors.
He appears as a chalk-white man with wild green hair, a green bodysuit, and a ragged cape; roaming his realm atop his demonic black, horned steed known as Dreamstalker. Certainly, a unique villain for the Marvel universe and a fantastic way for the franchise to grow and develop in new, bizarre ways in the future after such a memorable debut.